W

hat does FUJIX do?

FUJIX is a Japanese company that manufactures and distributes sewing and embroidery thread.
FUJIX Group is a corporate group which has expanded its business throughout Asia.
In order to enrich the fashion and hobby craft industries, we always work behind the scenes
by supplying the superior products and help to keep the style by your side.

We always carry out precise and diligent manufacturing, dedicate ourselves to developing future-oriented products
and technology and strive to become a one-of-a-kind company in Asia in the field of thread.

*"Style by your side" is the FUJIX's advertising slogan.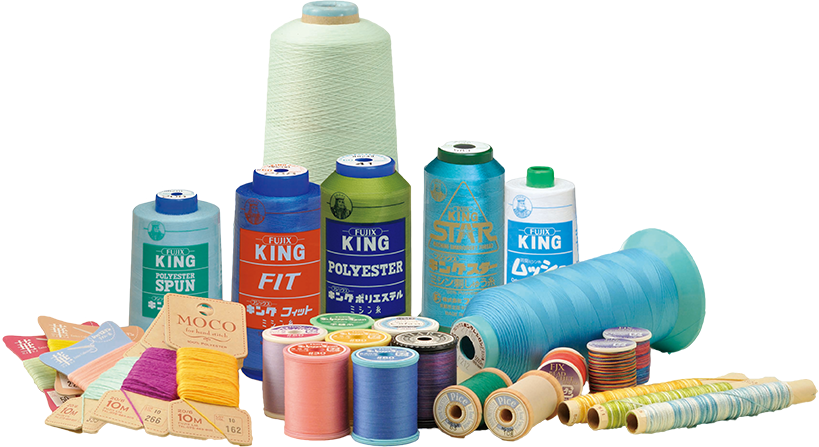 Our most-recognized brands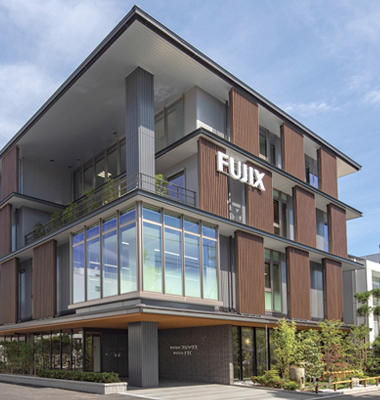 The Building of Kyoto Head Ofiice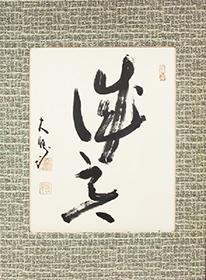 The calligraphy of our
corporate principle, "sincerity"
W

hat kind of company is FUJIX?

Kyoto is recognized as a world-renowned tourist destination. In Kyoto, which used to be a Japanese capital for many years, various traditional cultures have developed. In 1921, FUJIX started its business by selling twisted silk threads for silk fabrics. Since the company's foundation, our corporate principle (philosophy) has been "sincerity". Our attitude towards our customers, as with our products, is always to be diligent and sincere, never disingenuous. Its spirit has been inherited throughout the company for nearly 100 years, from manufacturing to distributing.

FUJIX is listed on the Second Section of the Tokyo Stock Exchange and is the only listed Japanese company specialized in the manufacturing and distributing sewing and embroidery thread.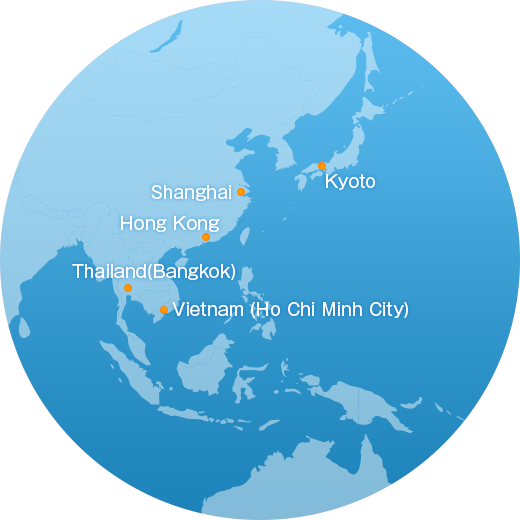 F

UJIX Overseas Network

We have subsidiary companies in Japan where has leading technologies and services as well as Asian countries where has continued to develop. FUJIX Overseas Network is spreading its wings across the world.
Foreign subsidiary
China
FUJIX (SHANGHAI) THREAD Ltd.
SHANGHAI NEW FUJIX THREAD Ltd.
Dalian Branch
Beijing Office
Nantong Office
SHANGHAI FUJIX TRADING Co.,Ltd.
FTC(SHANGHAI)TRADING Ltd.
CHANGZHOU YINGFU TEXTILE Co., Ltd.
FUJIX INTERNATIONAL(HONGKONG) Ltd.
Vietnam
FUJIX VIETNAM CO., LTD.
Thailand
T

he future of FUJIX Group

Through our trusted quality, technology and service which we have cultivated in Japan over the years,
we strive to become a one-of-a-kind company as a manufacturer of sewing and embroidery thread.
We also aim to be a corporate group whose global customers can confidently say: "FUJIX always delivers reliable products."
and "FUJIX Group is the one we can establish long and trustworthy relationship."
FUJIX is certified in the following international standards.