Others
KING FASLON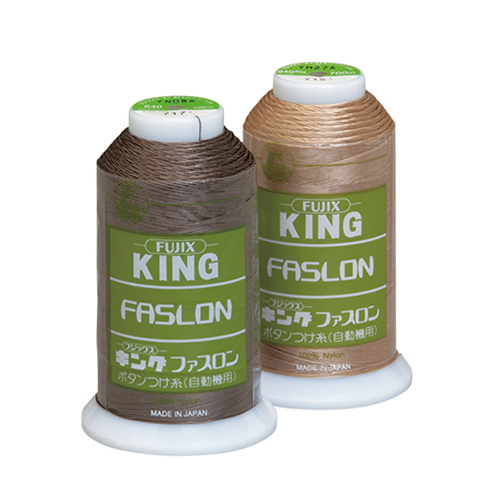 Button-thread for automatic button machines


Due to its excellent resin processing technology, KING FASLON has achieved a high level of strength against friction and splitting which improves its sewability. The thread keeps the appropriate level of tightness and holds buttons extraordinarily well. It is useful for automatic button machines and matches the complexity of the machines. The color becomes lighter due to friction after sewing, so please test before using.
OEKO-TEX® Standard 100
based on the safety of products to the human body.