TEMARI
MIYAKO TEMARI decoration thread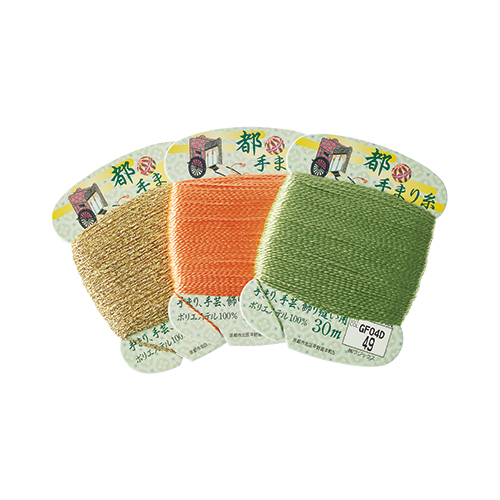 Top quality TEMARI thread with a superior sheen

This thread is made of ultra fine filaments of a polyester with silk-like cross section, which gives them a superior sheen and no discoloring. It was specifically designed to cover decorative balls, and is the ideal thread for temari making since it is easy to use.
TEMARI decoration thread…S twist
Gold, Silver…Covered yarn
OEKO-TEX® Standard 100
based on the safety of products to the human body.