TEMARI
MIYAKO TEMARI core ball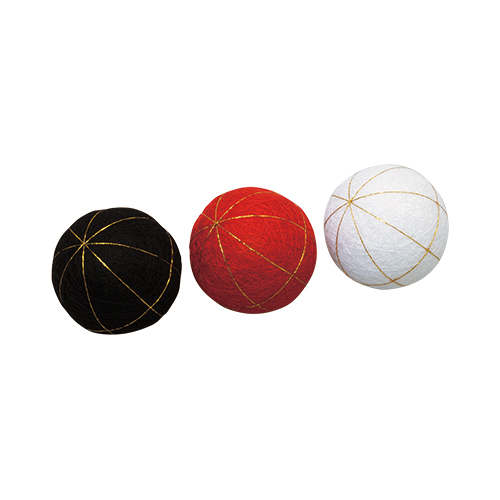 Temari core ball with marking to make it easy to start

This is a core for temari. It has a 25 cm circumference (8 cm diameter) which is the best size for temari making. It comes in white, black, and red,and each ball has eight equally divided markings.
OEKO-TEX® Standard 100
based on the safety of products to the human body.