Special use
KING MELTER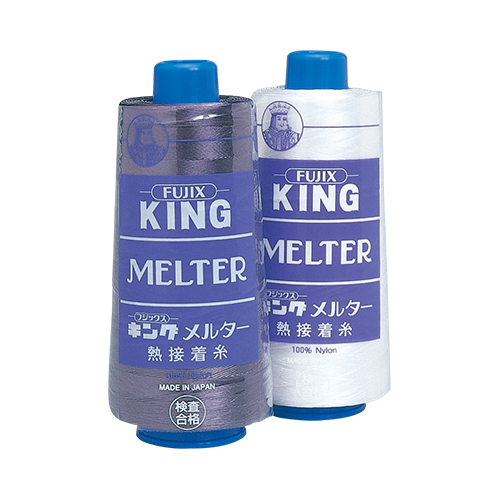 Heat adhesive thread


Developed for labor-saving sewing, this adhesive, synthetic thread will melt by heat. The synthetic resin has strong adhesion and acts as fiber solder, just like metal solder. Adhesive sewing is drawing attention as a new technique for highly efficient and labor-saving sewing. Before sewing with a sewing machine, use this product to temporarily adhere fabric together.
Nylon/Polyester (only double yarn)
Double yarn / Covered yarn (only double yarn)
OEKO-TEX® Standard 100
based on the safety of products to the human body.