Decorative thread
KING Colors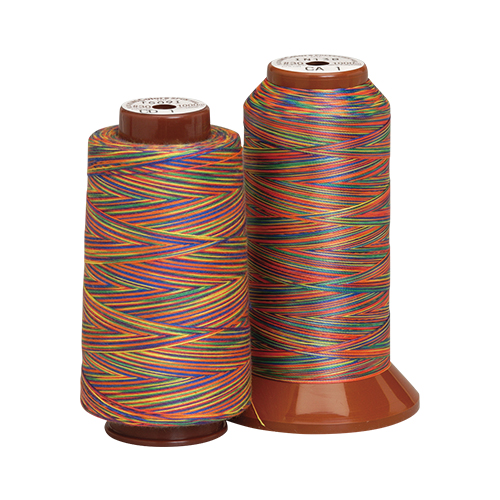 Variegated sewing thread

KING COLORS series is composed of multiple dyed thread with a small interval of color alteration (approx. 2 cm). There are two types of threads, Polyester Filament and Polyester Spun, each with 8 color patterns.
Decorative stitches, embroidery, over lock
OEKO-TEX® Standard 100
based on the safety of products to the human body.