Decorative thread
Prisma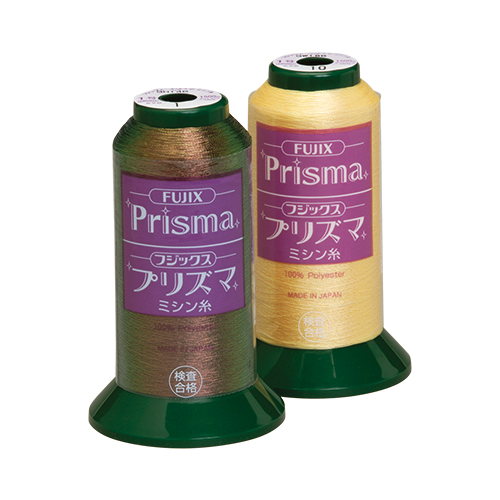 Color-changeable thread by prismatic effect


This is a thread wrapped a special film around a core yarn, so it looks rainbow-colored due to the optical refraction.There are 14 color series. Depending on the color of the core yarn, you can enjoy various expression. To prevent thread breakages, the core yarn is made of polyester. You can use it for sewing, decorating and embroidering.
Decorative stitches, Machine embroidery
OEKO-TEX® Standard 100
based on the safety of products to the human body.