Decorative thread
KAKISHIBUZOME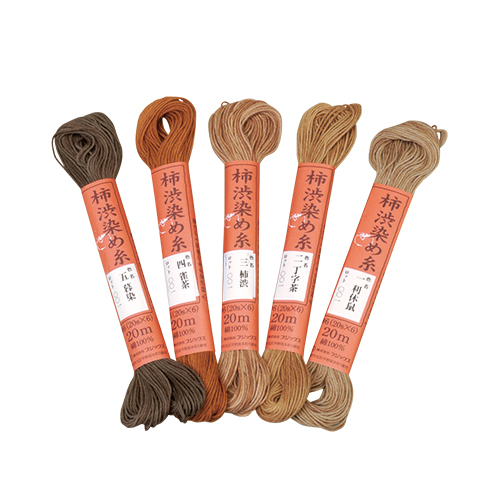 Hand sewing thread dyed with the persimmons astringent juice

Persimmon juice (KAKISHIBU) is a natural material deeply involved in the life of Japanese people for more than 1000 years. The thread dyed with persimmon juice discolors by ultra-violet rays, oxidation, temperature and humidity, and gradually changes to tasteful colors. You can enjoy the natural change of color with time.
OEKO-TEX® Standard 100
based on the safety of products to the human body.