Decorative thread
Sara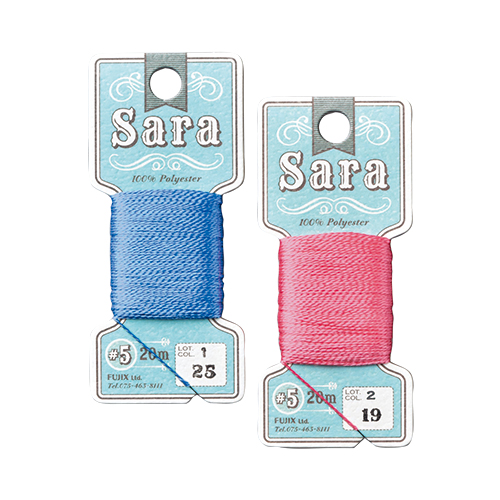 High-Quality Radiant Sewing Thread

This is thicker count of hand stitching thread with smooth touch and elegant sheen like silk. It is a sister product of MOCO which is the stitching thread without sheen. As it is made by 100% Polyester, it will not fade easily.Recommendable to use for making tassels.
OEKO-TEX® Standard 100
based on the safety of products to the human body.