Decorative thread
Soie et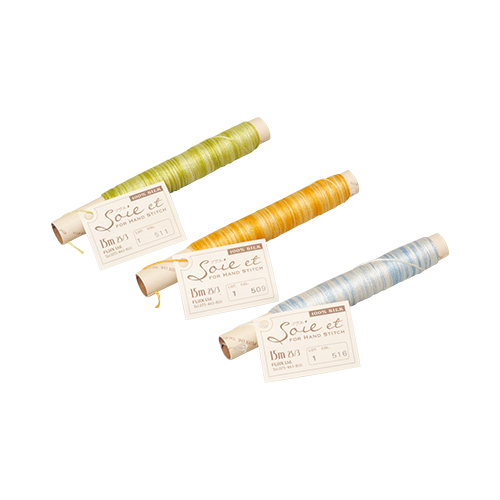 100% silk embroidery thread

"Soie et" is silk hand embroidery thread with elegant sheen and soft texture. Its composition is 3 plies of count #25 for most popular application. The dyeing by silk professions in Kyoto brings subtle and soft variation on any piece of the same color unit.
Hand stitches, Embroidery
OEKO-TEX® Standard 100
based on the safety of products to the human body.