Decorative thread
METALLIC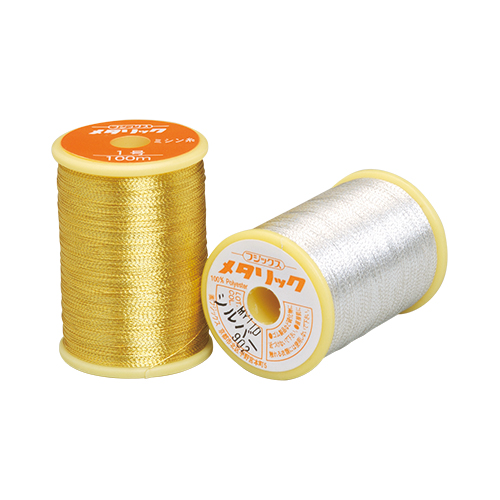 Gold and silver thread, developed for machine sewing

It is a full-fledged gold / silver color sewing thread which can freely make straight sewing as well as zigzag sewing. Its strong polyester core prevents the thread breakage, and its stabilization of the covering of the gold / silver color film suppresses peeling the film.
OEKO-TEX® Standard 100
based on the safety of products to the human body.