Industrial sewing thread
KING Woollie Nylon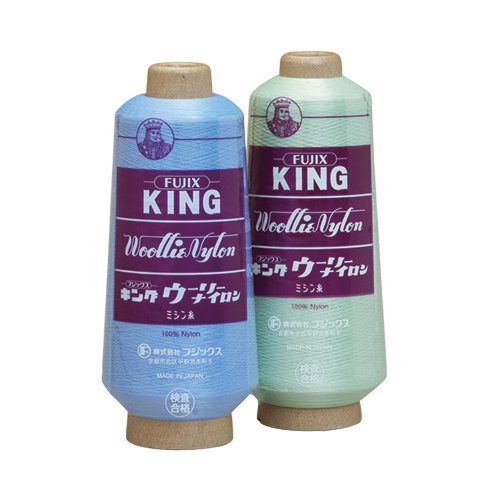 Nylon textured yarn(for stretchable fabric)

This thread emphasizes the abundant elasticity and flexibility of nylon and has been processed to have wool-like properties to be suitable for sewing with knit-based materials. This bulky and elastic thread creates soft, functional stiches. It can also be used for hemstitching and ornamental sewing.
Z twist (single twist yarn)
OEKO-TEX® Standard 100
based on the safety of products to the human body.