Industrial sewing thread
KING POLYESTER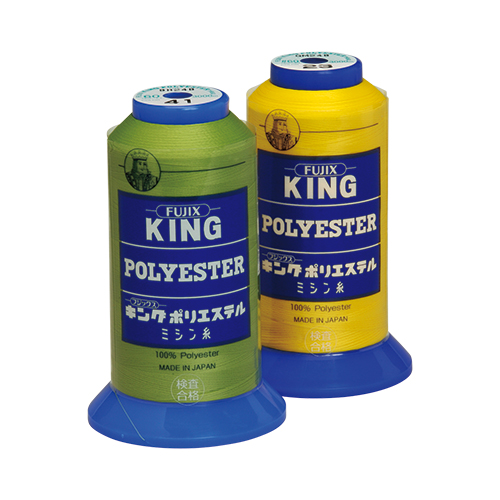 Filament sewing thread

This thread has the high strength, appropriate elasticity and good color fastness. It has excellent heat resistance and is easy to sew with. Its luster and silky texture will add value to the sewn products.
#
60, #50…Clothing of various kind
#
40,
#
30…Stitches, Leather
#
20,
#
8,
#5
…Canvas, Sheet, Thick fabric
stitches
OEKO-TEX® Standard 100
based on the safety of products to the human body.