Industrial sewing thread
KING POLYESTER WOOLLIE S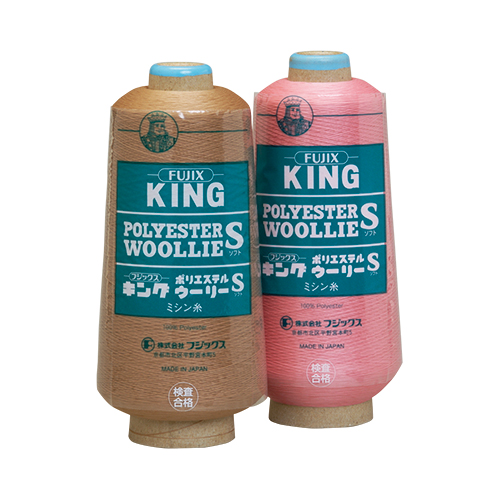 Polyester textured yarn (for stretchable fabric)

This is a new type of woollie sewing thread in which is applied
the special textured treatment
to polyester multifilament. It has abundant elasticity and flexibility, as well as high heat resistance. The beautiful colors hardly fade or become discolored by aging. This bulky thread fits fabric well and makes well-balanced seams.
Z twist (single twist yarn)
OEKO-TEX® Standard 100
based on the safety of products to the human body.