Synthetic fiber sewing thread
SHOKUNIN for Leather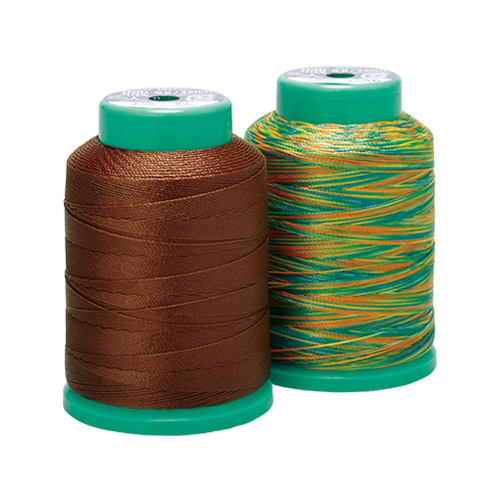 Sewing Thread for Leather and Thick Fabric


This is thick machine sewing thread for leather and thick fabric which is durable and easy to create beautiful seams. There are solid colors and variegated colors in its color range. As variegated color has 2cm color-change interval, it creates unique stitches. It is also recommended for decorative stitching because there are thickness with strong presence and luster from polyester filament.
100% Polyester
Z twist

Leather, synthetic leather and thick fabric
OEKO-TEX® Standard 100
based on the safety of products to the human body.