Synthetic fiber sewing thread
hi-spun Button Thread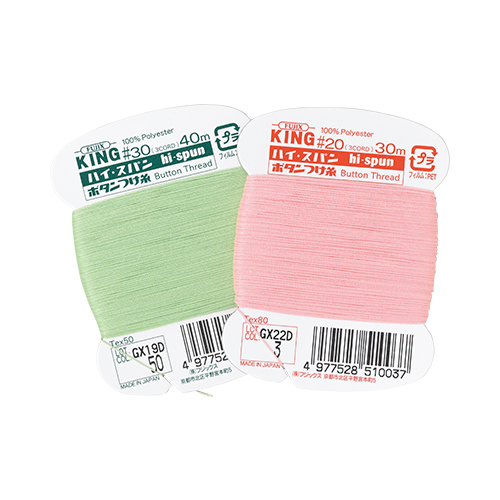 Strong polyester thread for button sewing


This is made of extra-strong polyester with the resistance to "pulling" and "folding" .This is ideal for sewing buttons. It has high durability against friction. Properly stiff thread firmly holds buttons and prevents them from coming off clothes. This durable and tough thread has wide range of use.
#20…Regular and thick fabric
OEKO-TEX® Standard 100
based on the safety of products to the human body.