Synthetic fiber sewing thread
CHIRIMEN hand sewing thread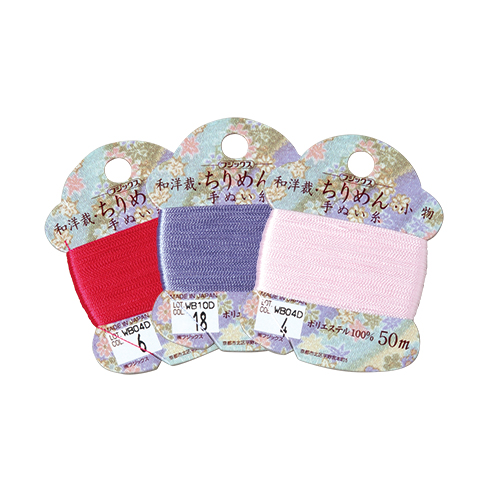 Ideal hand sewing thread, fine but strong


This thread has the elegant luster like silk, it is made of polyester filament though. This is beautiful, flexible and fine but strong, and ideal for hand sewing. This is best matched with Crepe de Chine fabric, and its beautiful seams complement your work.
Crepe de Chine fabric, Kimono, Regular sewing
OEKO-TEX® Standard 100
based on the safety of products to the human body.